Hello everyone!
If you are reading this, it means someone still visits websites instead of relying on platforms that sucks vital lymph from artists.
Good move.
We are having a special August sale for the ones who are reading this.
Here are the rules:
1. This offer is valid from August 1st to August 31st, only for orders coming from this website.
2. Any of our records is free (or pay what you want) for you, you just pay for the postal service.
3. Shipping charghes for 1 to 3 records are (Italy = 9€ – Europe = 13€ – US/UK/Asia/Africa = 18€ – Oceania = 25€). For more than 3 records we will make a custom deal.
4. Send an email to onga@boringmachines.it with the list of records you want, we will reply with the total amount.
5. In the email specify your full address, be sure it's a safe address where there is always someone to receive post.
6. Payments are made via Paypal.
7. Shipments will be made in September.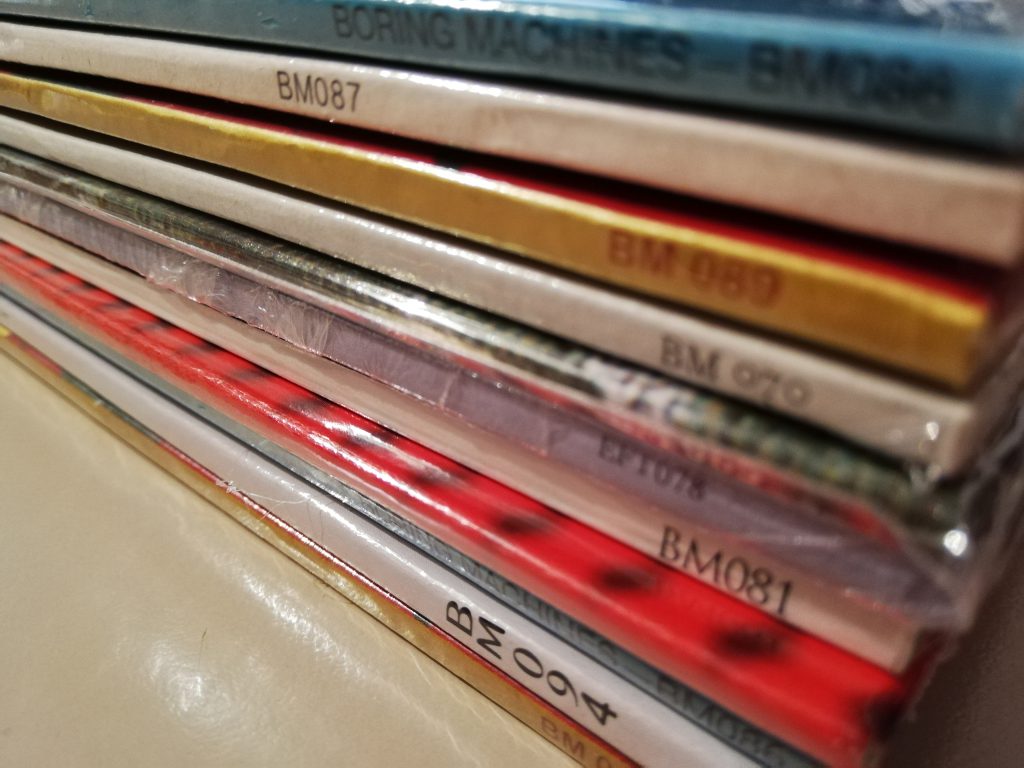 If you read until now, hopefully you will spread the word to your friends, like in the good ol' days over and over again. It would be nice if you would send them an email instead of sharing this on social media.
Have a nice summer!