Dear all,
another year is ending and as usual, I'm gonna recap some things that happened here at Boring Machines, mostly to keep the memory of that, not that I assume you could be interested in it.
In 2019 I had nine releases out, mainly for the pleasure of mine, with hopes that it would become also a pleasure for someone else: seven LPs, a double CD and a book. I am extremely happy with the outcome of each and every release, they contain amazing music and images, brought to you by a bunch of very special people.
As it often happens, I received more pats on the back than actual support, the underground world is pretty sick with the same issues that run in the mainstream, only with lesser money. There's a lot of discussions about product placement, marketing, PRs, streaming services earnings and less and less talking about music. That's not very encouraging. For 2020 I hope there will be less Instagram stories and more Soundcloud tracks in every artist priority.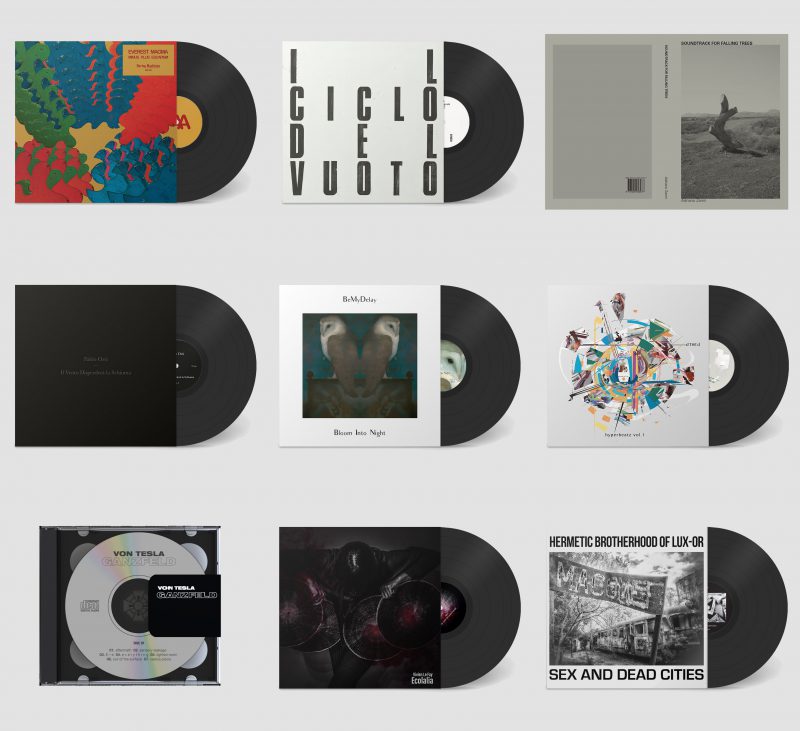 Also during the year, with the precious help of The Star Pillow, we started a small booking operation. It is intended to spread the word and find concerts to Boring Machines artists, for now, there's so many to take care of.
It also serves the purpose of creating the chance to book some special Boring Machines nights in your town, a showcase of some of our bands. Boring Machines artists are very good musicians, nice people, reasonably priced. Click on the image to go to our FB page or drop a line to booking@boringmachines.it for more info.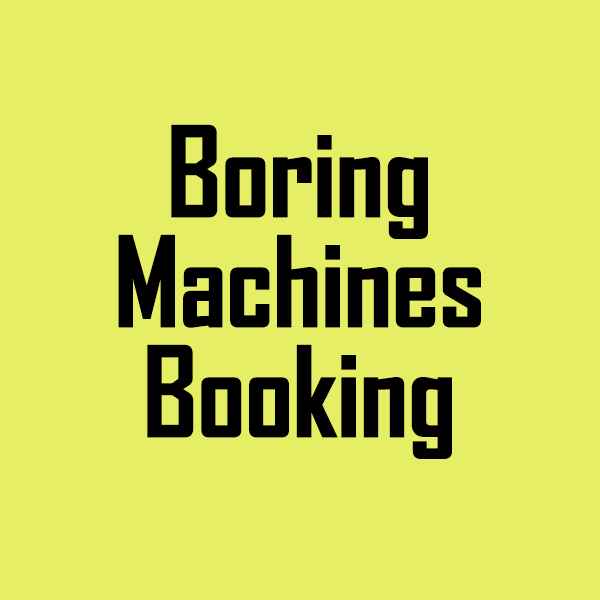 In 2019 I also started collaborating with two online radios that I like, providing a two hours long mix for Fango Radio and an hour-long mix for Radio Raheem monthly. I started making mixtapes in the late eighties and this only changes the technological medium, I find fascinating the idea of sharing with friends what I'm listening to, even in this times where everything is easily attainable.
In late November, another fabulous issue of Occulto Magazine has been released.
Occulto is an independent magazine, run by my dear friend Alice, that brings together science, humanities and the arts; it is mostly focused on natural and formal sciences, their history and culture.
On every new issue there's a compilation curated by Boring Machines, with some of the freshest music that comes out from Italy, exclusive and unreleased tracks and, of course, some conflict of interest.
Always in November, I've been happily part of the best electronic music festival I have ever been. The festival was called RUMUR vol.1 and took place inside a former power plant in the mountains. Everything about that was special: the locations, the musicians, the perfect organization and all the caring from the staff. I honestly hope we will see volume 2, volume 3 and volume N soon.
To very briefly summarize the past year as a listener, here are the records I listened to most times in 2019:
Acronym & Kali Malone – The Torrid Eye [Stilla Ton]
Camilla Pisani – Inner Spaces Like Anechoic Chambers [MU]
Carlo Maria – Doppio [Brutaz]
Ka Baird – Respires [RVNG Intl.]
kNN – Alta Moda Animale
Massimo Carozzi – Night Shift [Yerevan Tapes]
Missjane – O Monstro [Indigo Azul]
Moss Covered Technology – Southern Points [Hibernate]
Msylma – Dhil-un Taht Shajarat Al-zaqum [Halcyon Veil]
Papiro – Rise [Solar Ipse Audio House]